Award Winning Wilfrid Noyce Community Centre Refurbishment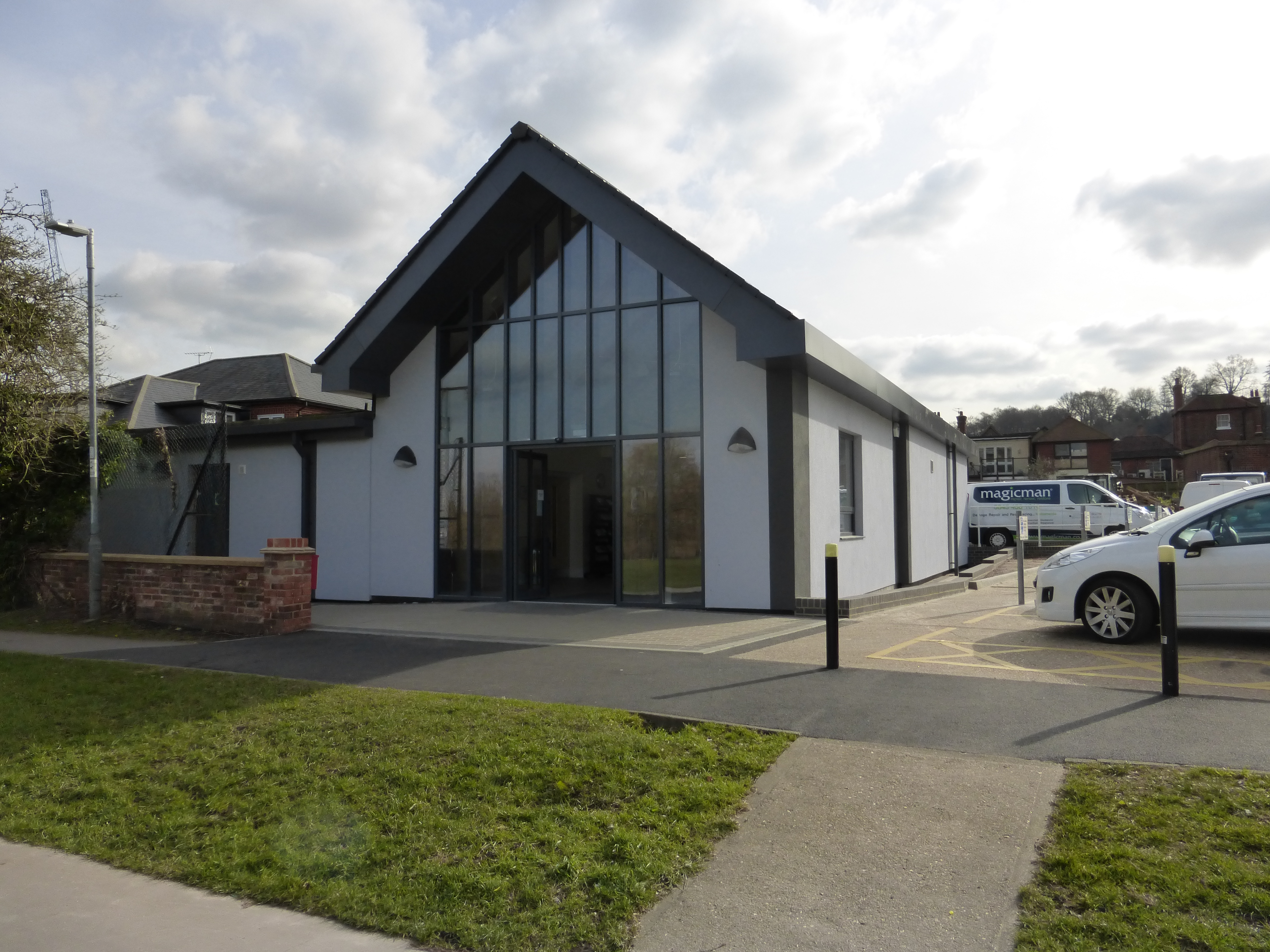 Drake and Kannemeyer LLP have recently completed the Design, Contract Administration and Quantity Surveying services for the refurbishment of the Wilfrid Noyce Community Centre for Godalming Town Council in Surrey. The brief was to refurbish the existing 1962 prefabricated concrete panelled structure and to provide a prominent entrance foyer, tertiary hall, storage, commercial standard kitchen, enhanced visual appearance, thermal improvements, modern robust toilet facilities and an accessible toilet, improved access and emergency escape, improved acoustics, renewal of services and an upgraded heating system.
The work was completed under budget and the building has been very well received with Godalming Town Council reporting an immediate increase in bookings.
We were delighted to receive a Civic Design Award by the Godalming Trust for community projects in Autumn 2016.
The Client has since commissioned the practice to carry out further design studies to add additional extensions and storage areas to the hall complex.